I took six young women to Paris, and all I got was ...
by Sean Mendis
---
Disclaimer : The below narrative is based upon a true story but names have been changed, abbreviated or withheld for various reasons. Some details may have been withheld or modified to protect the privacy of individuals and organisations. Any resemblance to actual events or organisations should neither be assumed nor is implied.

---
It all started with a rather cryptic email from HH on Thursday afternoon.
"Do your crew have visas to operate from France?"
Hmm, I thought. That's a rather strange question. My curiosity was piqued. I replied.
"Why?"
Yes, I'm a man of few words when it comes to email.
The plot began to unfold with the next reply.
"Thing is, we need a 767 with crew to operate on Sunday two rotations out of Paris. Please call urgently to discuss."
I called. We talked. The price was extremely right. The deal was struck.
Now the problem. We need to actually deliver the goods.
I called the French Embassy. I know one of the consuls there casually.
"I need French visas for my crew."
"Sure, no problem."
"How long?"
"Oh, its usually two weeks but we can do it in 3 days for you"
"I need them tomorrow"
"Hahahaha"
"I'm serious"
"Come in at 9am and we'll see what we can do. Make sure everything is ready."
SCORE!
Now to find a crew. Just my bloody luck, we have a bunch of crew going through a training program this weekend and with leave, rest periods and everything else factored in - Eric from crew sked tells me that we have only 7 possible options that are able to do this trip.
I make the phonecalls.
"Do you want to go to Paris this weekend?"
"Huh?"
"We've got a charter. Interested?"
"YES!!"
Lather, rinse, repeat. I wonder why the enthusiasm level is so different than the time I asked for volunteers on that troop charter to Darfur.
A few hours later, I have my list. P, V, M, MC, T and R. A very good bunch (but then again, all my crew are good at their jobs!). More importantly though, they all get along very well with each other. Crew chemistry is a very key element when doing ad-hoc operations, since flexibility is essential.
The next morning is very hectic. I take the girls to the Embassy in the morning and sort out the visas. The French have outdone themselves - we have the passports back no more than 45 minutes after submitting them. Then to the office where I need to sort out the logistics. HH advises we will need to operate from Paris to Malta and Djerba as a subcharter for a French carrier. This means a single cabin crew who can operate the 4 segments ex-Paris base, but I'll need a spare set of pilots to ferry the aircraft back to London in time for the next morning's flight.
Mid-afternoon, I get a call from Mick at Cargo. He's an old Africa hand who's been around the block a few times.
"I hear you're off to Djerba with the 767?"
"Yeah. Got any intel for me?"
"Did you get the APU fixed?" (Ed note : The Auxiliary Power Unit on our 767 has been acting temperamental for a few weeks now.)
Sinking feeling in my stomach.
"No. Why?"
"Well, last I checked there wasn't an airstart unit on the field there."
"%&$@"
I call HH and let him know. He promises to look into it and get back to me. I draw up some contingencies just in case. If we can tanker fuel ex-Paris we could theoretically do a hot turn at Djerba by keeping #1 engine running and keeping all services on the starboard side. This would also mean a power-in-power-out stand and a number of other headaches. Looks like I need to go along with this trip, if only to make sure we don't wind up with a 767 AOG in Tunisia with a gammy APU!
Evening comes around and we still don't have a green light for Djerba. I decide to launch the girls to London anyway from where we can easily Eurostar across to Paris as needed. The flight up is packed - we can only squeeze 6 Business Class seats out, so I grab a twin set in B-zone for myself and chivalrously give the girls the big chairs. Gotta earn some brownie points early in the operation - who knows what favours I'm gonna need from them tomorrow!
Next stop Waterloo, with a change of trains at Clapham Junction. Word of advice to the wise. When traveling with six young women, ALWAYS but ALWAYS remind them to check they have remembered to carry all items of luggage with them. In fact, count the luggage yourself to be sure. In fact, count the girls to be doubly sure. Despite the reminders, it took 10 minutes before R realised her purse (including her passport and other key items) had gone AWOL. The giggling gaggle of girls at the rear of our little group revealed that it had been simply appropriated for safe custody elsewhere.
Onwards to French Immigration and security check. My little group is turning more than a few heads on this sleepy Saturday morning. I won't say that the girls are supermodels, but they carry themselves with a poise and confidence that leaves most men in awe. And of course, I revel in the jealous looks they throw at me. The immigration officer smiles and gives me that somewhat-knowing-yet-somewhat-envious look that only dirty old Frenchmen can execute with dignity.
A quick stop for some Bagels for breakfast and we're soon settling down into our seats on the Eurostar. To the misfortune of the other passengers in our compartment, the girls are in the mood for music this morning... and want to share. The first half hour is filled with singalongs, after which they tire a bit and resort to their iPods.
Meanwhile, I'm busy on the phone with HH and ops. As we trundle through Ashford, a new scenario is thrown out. How about we operate to Marrakesh instead of Djerba and the charterer will use their own 757 to cover the Djerba trip instead? This will mean an extra set of pilots due to duty time restrictions however. We do some juggling and come up with a solution. One set of pilots will ferry in the morning and cover the Malta trip before deadheading back to London on BA for the next morning's operations. The second set of pilots will take minimum rest and then cover Marrakesh before ferrying the aircraft back to London on a split duty day. Cabin crew will be ok for duty hours as they don't have to work the ferry legs, but they will need to be augmented. I suddenly remember that one of my crew was on vacation in Paris. I call C and ask if he wants to pick up an extra trip. He's up for it. Voila - we have an operational plan.
As we pull into Gare Du Nord, the girls are getting excited. Its the first time in Paris for all of them and they are bubbling over with enthusiasm. We transition on to the RER and head towards CDG where we will be staying at the Hilton. The girls are practising their French en route. MC is very gullible. P and V teach her that "Voulez-vous couchez avec moi?" means "Would you like tea or coffee?".
At the Hilton, I check everyone in and hand out the room assignments. We split up but agree to re-convene at my room in an hour once I've spoken with ops and finalised everything. I take a quick shower and then join a conference call to run through tomorrow's program. The girls show up at the tail end of the call, trailed by one of the young Executive Lounge attendants who they have charmed into bringing some drinks down for us. R gives him a quick peck on the cheek for his efforts and he blushes bright red. I jokingly comment that if he gets a kiss for bringing down some drinks, I can only imagine what I'm entitled to for bringing them all to Paris. I'd share the only half-serious response, but this is a family website.
Meanwhile, I've been in touch with C and make plans for all of us to meet up later for some sightseeing and dinner. Back on the RER (after M and T have to rush back to their rooms from the station when they realise they forgot their tickets) and alight at St.Michel-Notre Dame. It is a perfect summer evening in Paris and we are joined shortly by C and his friend who flies for a French charter operator. We spend a while being touristy (Eiffel Tower, Notre Dame, etc...) while V gets attacked by a pigeon and then head off to a Greek restaurant for food. The girls are in rare form again. With a looming 12-hour-to-departure alcohol curfew, they can't drink too much, but they make up for it with adrenaline. P has charmed a complimentary pitcher of sangria out of the waiter, M is busy dancing with some other patrons on a nearby table and MC is convinced that the dirty old man in the corner is asking her to marry him in Greek. It is a fun dinner.
Meal done with, we head off to the Champs Elysees to check out the Arc De Triomphe and get some ice cream. It is a magical evening, the twinkling lights of the nocturnal city serving to highlight the history all around us and leading yet another group of world citizens into a lifelong romance with the City of Eternal Love. Just after midnight, we grudgingly decide to head back to the hotel with a long day of work looming.
Of course, that is easier said than done. The last RER having already departed, we are left at the mercy of the Noctilien, which to be fair, is probably one of the best late-night transit offerings in a major city. Thankfully, a chequered history of missing the last train back to the airport has left me quite the expert on this service. I shepherd the girls through the mazes of Gare de l'Est to the appropriate bus stop where the N120 shows up tout de suite. They then proceed to crash all the way back to Roissypole while I spend the journey making sure that Gatwick has everything properly set up for provisioning the ferry leg in the morning. We will be catering the first rotation ex-Gatwick to speed up transit times. Back at the hotel, we go our seperate ways again, but with strict instructions to be ready at reception by 705am for briefing and pickup. Then I hit the sack for a few hours kip before what will undoubtedly be a very long day tomorrow.
The phone buzzes at 530am with my wake up call and I sleepily stumble through my morning rituals. One email from Gatwick asking how many ULDs they need to send along for the trip. I do some quick mathematics and ask for 16 DPEs to accompany the aircraft. At 630am the phone rings again. It's C reporting down in the lobby, having gotten an early ride in to the airport with his friend. I'm downstairs at 7am exactly and the girls trickle in over the next 5 minutes. There is a Kenya Airways crew checking in and they mingle briefly in the I've-never-met-you-before-but-we're-all-part-of-the-same-family style that only airline crew can execute with panache.
We make our way over to Terminal 3 on foot and C tries to find someone from the charterers ground staff to take us through security. They are quite surprised to see us there, believing that the whole crew is coming in from London on the ferry, but lead us through to the gate without any problems. We have a few minutes to kill before the aircraft arrives, so the girls go over to Duty Free and browse the offerings while I work with the handling agent on the loading instruction and loadsheet. We will have a very full flight down to Malta this morning, with 218 out of 231 seats occupied, with 226 booked on the return leg. No cargo and limited luggage so very hard to screw this load up on the 767.
The aircraft lands a little behind schedule and we board a minivan that drives us out to the remote stand where she is parked next to a Eurocypria 737. This is our 767s first visit to Paris, so a number of airport staff are stopping by and taking pictures for the various planespotting websites! HMH the co-pilot is already on his walkaround and we have a quick chat before I head up the stairs. A light drizzle is falling so I ask C to hang up my jacket and throw on a hi-viz raincoat instead. I poke my head into the cockpit to greet HVM, the captain, and then back downstairs to supervise the loading.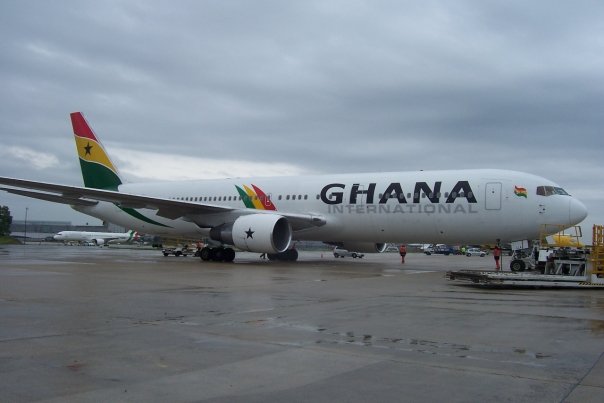 In about 20 minutes, we are ready to start boarding. The charterer has sent one of their own crew to represent them so he is charged with making the non-statutory welcome announcements. C decides that he wanted to do the safety demonstrations in both French and English, probably not a good idea in retrospect since the girls have no idea what their cues are in the French version and most of the passengers don't understand his accent anyway. Still, it makes for a rather entertaining few minutes of theater and everyone is a good sport about it. With this out of the way, I head up to the front office and strap in as we begin to taxi.
If you've ever flown an aircraft into Paris CDG before, you will realise the unique ATC issues that are associated with operating at this airport. Not only do you have the usual challenges of rapidfire instructions associated with a major international hub but the French controllers have an annoying habit of addressing instructions to French carriers exclusively in French. This causes some grief when you are operating under a French carrier's callsign as we were today, but your language skills are not quite advanced enough to decode the instructions. Nonetheless, we navigate our way to the appropriate runway without incident and are airborne behind a Qatari VIP jet with a flight time of 2h23m to Malta.
Once we are on course, I head back to check up on the catering that Gatwick had loaded for today's first rotation. They have done a good job putting together packs consisting of a chicken wrap, potato crisps and some sort of packaged fruity thing. The girls roll out into the aisles but quickly realise that we have a much higher demand for coffee this morning than our usual routes that usually have a preference for juice instead. I volunteer to man the rear galley position that is not usually assigned on shorthaul segments to keep the pots of freshly made instant cofee topped up. This works well and we complete the service with about 45 minutes left in the flight.
As we pass Sicily, I head back to the flight deck. It is a lovely clear day over the Med and I watch mesmerized as the tiny islands of Malta grow progressively larger until they pass to the starboard side and we turn onto final approach. HVM nails the touchdown perfectly and you can see the crowd of airplane spotters off to the left snapping away like there is no tomorrow. We taxi past an Emirates 777, the only other widebody on the field, and find our parking stand in the middle of a field of Air Malta airbuses.
Once the passengers and luggage are succesfully offloaded we have about 20 minutes to spare while the cleaners do their thing. The girls take the opportunity to wander onto the tarmac and enjoy the Maltese sunshine. I'm busy making sure that the loaders are properly "spinning the bins". On an ad-hoc operation like this to an airport that we don't otherwise operate to, we are carrying an extra set of empty luggage containers that must be loaded at planeside with the outbound baggage and then put right back onto the plane, while the containers with the inbound bags are offloaded at baggage claim and then spun around to become the empty set for the next leg, thus giving rise to the term "spinning the bins". I also have to track that all bins are accounted for and that they are loaded in the correct positions so that the aircraft remains within trim. Thankfully payload is not an issue on these short sectors.
The Maltese rampers are having a bit of a problem with the moving floor in the rear hold, so I climb up the hi-loader to see what the issue is. One of the DPEs has gotten jammed at a strange angle and the motors are not strong enough to override it. We resort to plan B, brute force. Three of us push and it dislodges, but not after I cut my finger on a jagged edge. Nothing serious, but that puts paid to me assisting with any food service for the rest of the day. We're just about to close up the hold when HMH walks up to us wheeling a baby stroller. Evidently he had been on his preflight walkaround when a passenger spotted him in uniform and just handed him the baby stroller to stow. He spoke no French and the passenger spoke no English so he decided to just take the darn thing and load it.
All loaded up and time to head back to Paris. We've been just over an hour on the ground in Malta, but I've already decided that I need to come back for a longer visit. Once again, the planespotters are clicking away furiously as we line up on runway 32 and take flight back into the cloudless blue yonder. I hang out in the forward galley for most of the flight and HVM joins me to discuss some of the union's hotel issues. Pilots can always find something to complain about, I tell you.

Paris is being hit by a rather nasty rainstorm as we begin our approach, but nothing that our 767 cannot handle. A few bumps and shakes as we come through the clouds before HMH puts her down nicely and we taxi back to Terminal 3. There its time to bid farewell to HVM and HMH amid the bustle of re-catering and re-provisioning the aircraft for the next leg to Marrakesh. Our replacement crew are BV and SG. I haven't seen BV in some months, the last time we flew together involved a rather messy situation with fuel venting from wingtip valves and half the Johannesburg airport fire department responding. But thats another story for another day....
Thankfully it is a relatively light load down to Marrakesh with only 180-odd passengers. We take the decision to cordon off the Business Class cabin and use it as a crew rest area. MC has also managed to flirt with the caterers (see, I knew the "voulez-vous couchez avec moi" training would come in useful!) and acquire us some really nice crew meals for this leg. They are served on what appears to be Royal Air Maroc's Business Class tray sets, but I'm not complaining. I am absolutely exhausted by now so I quickly polish off the meal, change into a T-shirt and crash on the Business Class seat for a couple hours. P wakes me up gently on final approach and I quickly freshen up just in time for landing at Menara.
There is much confusion among the ground staff here. They have assigned seats based upon a 757 seatmap, but for reasons best known to themselves decide to reseat the entire aircraft onto a 767 seatmap instead of just declaring it to be a free seating flight. That means we have the better part of 30 minutes to kill while they do their thing. I decide to wander back down to the tarmac and get some pictures of the night action. Bad idea.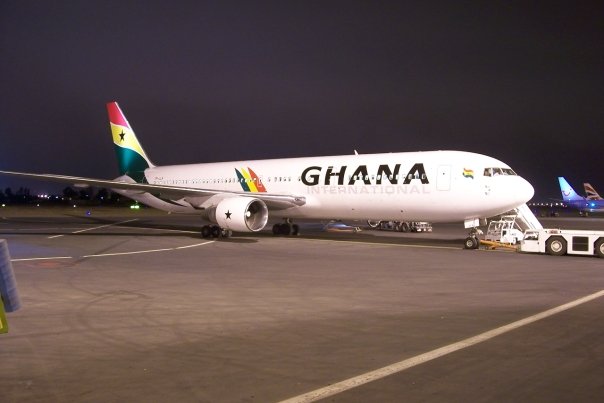 No sooner does the camera come out of my pocket than I hear an Arabic voice shouting something I didn't really understand, but was pretty confident was not him asking the time. Indeed, the submachine gun that was being waved in my general direction by a young soldier implied that he was not very appreciative of my attempted photography. I feigned ignorance, but it turned out he did speak English after all. "No photo, no photo". I resign myself to my fate and start walking back to the aircraft. Meanwhile, V and R have been watching this from the top of the stairs and decide to try their luck. V walks up to the guy, puts her arms around him, flutters her eyelids and asks if he minded if I took a picture of him with her. The young soldier splutters for a second but decides not to look a gift horse in the mouth. He quickly consents and voila, I have my photography permission.

The young man is named Rashid and now that the girls have established a good rapport, his attitude has done a complete 180. He produces a rose for V and offers to take us on a tour of the Royal Terminal that was just next to our parking stand. The girls are very keen, but I need to stick around to supervise the baggage loading. They trot off, leaving just myself and P on board with the pilots. I wander to the mid-galley to grab a coke and find P already there trying to unwind before the next leg. She suggests a back rub and I'm more than willing to oblige. Suddenly I hear a gentle cough and realise that BV has inadvertently wandered in on us. There are few more embarassing situations in life than to be caught in the galley by the captain in a somewhat inappropriate situation, but thankfully BV was a good sport about it and no harm was done.
I'm back to the tarmac shortly and start planning the load with SG. To minimize our ground time in Paris, We decide to tanker fuel from here to get us all the way back to Gatwick and I adjust the calculations accordingly. Meanwhile, the groundstaff come back to us with the passenger manifest. Including a couple of charter reps who are positioning back to Paris, we have 233 checked in. All hunky dory, except that we only have 231 passenger seats. We quickly confer with BV and he agrees to accept them on the spare cabin jumpseats as they are nonrevs. This also means that my plans for a quiet nap en route have gone out the window since I will have to spend the next 3 hours propped up in the corner of the cockpit.
We're finally on our way into the dark night and set course to the North. MC comes to take drink orders once we level out and BV points out the lights of Casablanca as we fly overhead. BV decides to play a joke and asks her if she prefers that we overfly Spain or Portugal next. She ponders a second and declares Portugal. He pretends to adjust something on the FMC (in reality he just cycled through the menus!), turns around and says "Portugal it is then!". MC gives out a squeal of delight, gives him a quick peck on the cheek and excitedly rushes back to the cabin to tell her colleagues while we burst out in laughter.
Paris is somewhat foggy so we plan a CAT II approach initially, but as we come onto finals we are advised that conditions have improved significantly. BV flies us down smoothly through the fog into a deserted airport and we are soon back at the same Terminal 3 stand that we started the day at so many hours earlier. The girls are now officially out of duty time and collapse into the empty seats in exhaustion. MC starts telling us about how we flew over Portugal on the way up from Marrakesh. I flip the IFE to the moving map display and draw her attention to the course. She pauses for a second and then realisation dawns. With a blood curdling yell she pounces up from her seat and heads towards the cockpit where BV has never been gladder to have an armored door to protect him. After a couple minutes of pounding on the door sobbing "YOU PROMISED WE WOULD FLY OVER PORTUGAL!!!" she calms down. We are still rolling in the aisles with laughter.
Fun aside, I need to make sure that the rampers have rounded up all of our bins and load them back into the aircraft. This is easier said than done as there is a small language barrier. Thankfully the bins are all numbered and my high-school French can still remember how to say quatre-vingt-dix-neuf. We are now ready to go, but it takes us almost 30 minutes to round up a pushback tug. Finally, we push back and taxi out. With no significant traffic at either airport or en route, our flying time is projected at only 21 minutes. As it is a ferry flight and none of us are on duty, we only have to arm doors 1/2 and the usual regulations do not apply. As we roll onto the active runway, SG gives us the "20 minutes to landing, secure the cabin" announcement with a chuckle.
All too quickly, we are on final approach to Gatwick. We taxi to a remote stand and pile into the waiting crew bus. As we pass through the crew customs, the lady comes aboard to ask the routine "anything to declare" question. M suddenly chooses to declare her love for her pet mosquito (don't ask, very long story there). Thankfully, the customs agent just laughs and waves us through. Finally to the hotel where our rooms are already waiting for us. I hand out the keys and start to make my way towards the elevator. Suddenly, I feel a tap on my shoulder. P is standing there with a tired smile on her face. She stands on tip toes and gives me a quick kiss on the forehead. "Good job, you pulled it off." I pause for a moment, put my arm around her and respond. "No, WE pulled it off."
Epilogue : People love to assign credit and blame to faceless airline managers for everything that goes right or wrong at an airline. At the end of the day though, it was the sacrifices, attitudes and efforts of six twenty-something young girls that ensured this operation was a success. Even better, they had fun doing it. I've never been so proud of a group of employees as I was with the way they performed that weekend. Thanks girls, this story is dedicated to you.